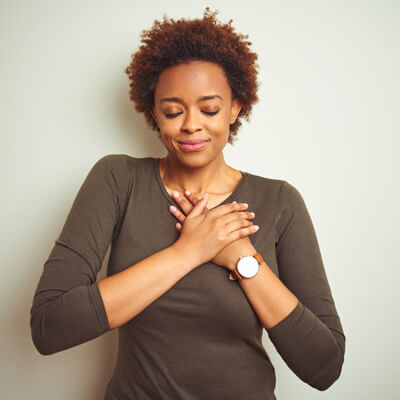 I Get It Chiropractic Reviews
What Our Westminster Patients Say
At I Get It Chiropractic we love when patients share with us their feedback and comments after chiropractic care. Please read our patient testimonials below to see what other people have achieved through their tailored treatment plans with us.
Share your stories too! Click here to send us your feedback so that we can help to spread the word about the benefits of natural I Get It Chiropractic care.
For more information, or to schedule an appointment contact us today.


Words Cannot Express…
Words cannot express how much I appreciate the kindness and friendliness of the staff here. That is 100% what got me in the door, and a big (…..like BIG BIG) factor in my decision to choose "I Get It" over other chiropractic practices I have have visited. They truly go above and beyond, and then go even further.
Aside from the fact that these are genuinely good people, Dr. RJ seems to be one of the most knowledgeable, competent, and capable chiropractors I have ever talked to. After an impressive series of x-rays, Dr. RJ gave a thorough and easy to understand explanation of his findings that proved honesty and transparency in determining a care plan.
I really appreciate that this practice offers education and resources that help you understand spinal nerve function, empowering you to tune in to your own body and recognize which ailments could be helped (if not cured) by chiropractic care that traditional medicine has been unsuccessful in treating. I (respectfully) hope I can say goodbye to the ensemble of doctors and specialists I have accumulated (as well as their cocktail of medications) for good.
Have I mentioned how awesome the staff here are? (They also expressed nothing but kindness and patience through my painfully unorganized and disheveled self the first visit.) My talk-box is apparently broke, and I can't shut up about it. I'm pretty sure I accidentally convinced my boss to schedule an appointment here and I'm not sorry about it.
Cassie R.
Dr. RJ, Sophie and Samantha rock!
I'm so excited to be feeling better and really enjoy my visits 3 times a week.
Alexander B.
Extremely Knowledgeable
RJ was extremely knowledgeable and took the time to explain why he was doing what he was doing. I felt very comfortable while being adjusted.
Greg B.
Amazing
I had a major shoulder injury last year that required surgery. A year after my surgery, my shoulder started hurting so bad, that I couldn't work, couldn't drive, etc. Dr. RJ was recommended to me by a friend. I went to my surgeon to go over my xray and mri. Neither showed anything wrong. I went to Dr. RJ, thinking what could it hurt. Went there expecting nothing. I honestly have to say, I left amazed. After 4 sessions, my shoulder didn't hurt anymore. I went back to my surgeon. He was shocked at how much I improved over a short time. He actually told me to thank Dr. RJ, and asked for his name and number so he could send people there. I just had my assessment today to see how I've improved. I am quite amazed at how much better I feel and how much I'm able to do. I can actually squat some, which I haven't been able to do in years. All I can say is Thank you Dr. RJ and your wonderful staff. God Bless
Tamarah B.
Beating migraines and medication
For years, I had suffered from migraines. This led to seizures and to TiA's. No doctor could give me the reason why or help me. All I got was more medicine (I was up to 14 pills every day). After one month I am now down to three in the morning and two at night. I haven't had any seizures and have only had a few migraines. Compared to before, I am able to get out of bed for a reason. I have my life back!!
Sheila O.
Losing pounds, fixing my scoliosis and kicked my medications
I knew I had a problem and it was going to take a long time and money. My back has been in pain for four years. Mainly due to football injuries. My neck was nearly curving the wrong way. On the fourth week of care my pain was gone and I had more energy to do things. My scoliosis is now from 11 degrees to 5 degrees. To date I take no medications for my back pain (I took four Ibuprofen a day or more in the past!) and take no allergy medicine. I have also lost a considerable amount of weight which is still coming off.
Stephen H.
Nutrition plans that changed my family's lives.
I don't even know if I can completely express just how much this program has changed my life! I have a completely different view of food now. I don't think of it simply as something to eat because I am hungry. I have a new mindset about how food fuels my body and how to combine different foods in a way that will fuel my body to keep up with the demands of my life. As you know, our whole family is on board and the kids are loving it! They are sleeping better and are less cranky without the processed foods and so much sugar. We have broken a cycle for them. It has become who we are now.
Lisa A.
Restoring my strength
On January 29, 2004, I herniated the disc between L5-S1 vertebrae just by sneezing three times. In an instant life as I knew it was over. My back locked up and I began to feel numbness in my right calf and foot. I was screaming when I finally made it to the emergency room. I was given pain pills and muscle relaxers to mask the pain and was told my spine was fine. In May of 2004 x-rays showed incredible degeneration and damage. My spine literally looked like a question mark and I was only 30!! In the four months that I have been under care here, I have made tremendous progress! I am so amazed. My numbness is almost entirely gone. I can lift, carry and even chase my son; I can walk several miles; and I have even begun weight training. My husband and I are truly grateful.
Jenny T.
Overcoming depression, fibromyalgia and chronic sickness
My body was ravaged by sickness and disease, my lifestyle was horrifically unhealthy, and I felt like I imagined people do when they are 90. All of this at just 31. I had struggled with various health issues since childhood, but still never dreamed it could get as bad as it did. I had a laundry list of problems: chronic sinusitis and bronchitis, allergies, migraine headaches, digestive problems, menstrual problems, insomnia, joint pain, sciatica and got an average six to eight viral infections a year. I had been diagnosed with fibromyalgia, which brought with it muscle pain and weakness, crushing pain in my hands and feet, profound exhaustion, difficulty concentrating and focusing and even hair loss.
Basically, everything hurt all the time. I was taking all sorts of different prescriptions and over-the-counter medications every single day. I was overweight and was struggling with an eating disorder. I had also been told by various doctors that I would have to be on antidepressants for the rest of my life to deal with depression. Not a very pretty picture. At that point, I had no hope. After about two months, my health started improving-much to my surprise.
Today, I am the healthiest I have ever been! I take no medications for anything. I have no more allergies, no more sinusitis, no more bronchitis, no more migraines, no more digestive or menstrual problems, no more insomnia, my hair quit falling out, and my pain levels have dramatically decreased. Some days, I have no pain at all! I have been delivered from depression, no longer have an eating disorder, and have lost over 40 pounds and am still losing. My life has been truly transformed. And through all of this, I have discovered my purpose, my passion, and my destiny. I have discovered who I am.
Lisa G.

I Get It Chiropractic Reviews | (303) 424-1207