Meet Dr. Michelle Mathiesen
We're passionate about keeping people healthy, not just helping pain symptoms go away.
Chiropractic Keeps You in the Game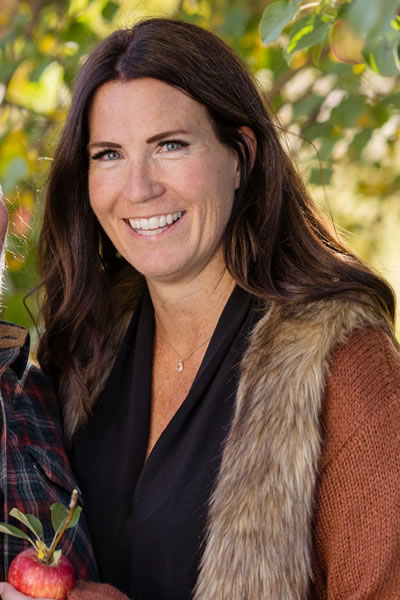 Dr. Michelle was in college playing basketball on a scholarship when she had her first experience with chiropractic. A back injury occurred that left her unable to play basketball and her other main sport, tennis. For two to three months she went to medical doctors and physical therapists who all said nothing was wrong, despite that at age 22 she couldn't even bend down to put on her socks.
Dr. Michelle's stepmother was a chiropractor. She adjusted Dr. Michelle and not only helped her body heal but helped Dr. Michelle realize that she wanted to help people in the same way.
Attending Chiropractic College
Dr. Michelle went to Palmer College of Chiropractic in Davenport, IA. While there, she went through a life-changing program that made her realize that she was fully responsible for the health of her own body. So often we think its just luck when people get sick. At chiropractic school, Dr. Michelle realized that we have a huge say in our own lifestyles and that has changed her outlook forever.
EXPLORE CHIROPRACTIC

Enjoying Life
Dr. Michelle is married to Dr. RJ and they have three beautiful children. She enjoys sports and is highly competitive, so she loves to win especially playing tennis! She also likes to be outside and enjoy Colorado's great weather.
We want to share the true meaning of health with you and your family. Give our office a call today to start!


Dr. Michelle Mathiesen | (303) 424-1207